20-20 Geospatial provides independent consultancy in Spatial Data Infrastructure (SDI) and geospatial capability to customers internationally; this may involve advice related to geospatial capability covering many areas of modern life. We consult on geo-policy, infrastructure, geospatial and geo-related data and technology.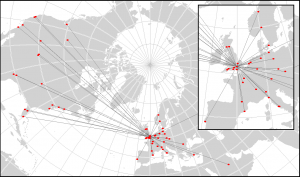 We support governmental and commercial organisations in implementing real change through the better use of information to gain greater insight and make better decisions. And we provide advice and consultancy services in a range of sectors to exploit geo-data to support education and social change, to improve understanding of cities and infrastructure , to improve the environment, and to protect life from overt threats to the fabric of life by  human actors or through natural disaster.
Our guiding principles include ensuring collaboration and barrier free information exploitation through open systems, open standards, and the use of best of breed modular technology, both open source and commercial as appropriate.
We strive to be independent of any specific technology or organisation and offer balanced and impartial advice. We, with like minded partners where appropriate, can help your organisation have the information needed to gain greater insight and make better decisions on your spatial data policy and implementation.